Nearby Gravesites at Bush Point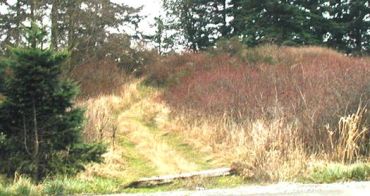 This cemetery is located at the intersection of Smuggler's Cove Road and Scurlock Road, approximately three miles northwest of Freeland, on the southern part of Whidbey Island, Washington. Several burials were made on this property owned at the time by the Farmer family. None of the burials occurred after 1926. At one time the burial site was surrounded by a picket fence, but that is gone now and it is impossible to tell exactly where the cemetery was on the property, which is completely overgrown with wild roses.
The property is currently (January, 2002) for sale, and there is the possibility that the cemetery will be lost and forgotten. We are indebted to Mrs. Darla Farmer for furnishing most of the information included here about the history, location, and burials in this cemetery.